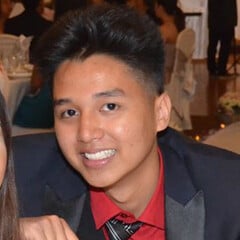 Aerol Aratia
3D Foliage Artist at Mainframe Studio
Toronto, Canada
Summary
3D Environment Artist who specialize in 3D modelling, Texturing, and lighting. I have experience
working in teams, meeting deadlines, creating optimized models, and complex material set ups. I always aim to improve my artistic skills and hopes to bring a positive environment to your studio.
Skills
Environment Design
3D Modeling
Environment Modeling
Texturing
Post-production
Software proficiency
Experience
3D Jr. Foliage Artist at Mainframe Studios

Vancouver, Canada

Works with Lead Artist to create foliage assets.

Set Dressing ground levels with grass and foliage assets using Mash nodes in Maya.

Creates Trees using Speedtree using a concept art provided.

3D Environment Artist at Sponsee Studio - Contract

Remote, Singapore

Responsible of creating multiple Arena levels, and generating advance materials for different variations of color.

Generates foliage using Ue4 and finding fastest way to achieve procedural spawn objects to create a forest.

Working closely with concept artist and analyzing technical problems that may encounter before proceeding pre-production.